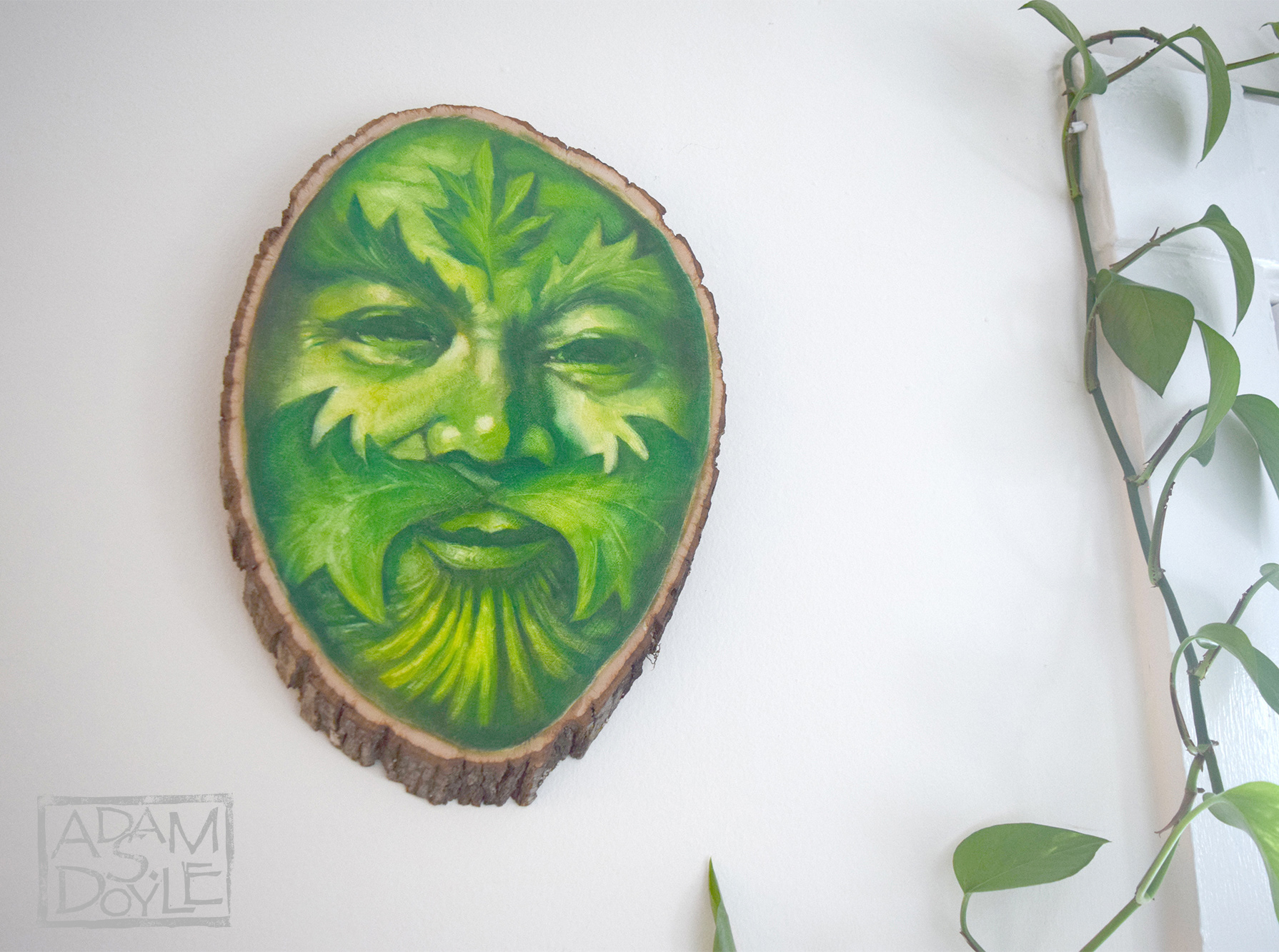 Green Man of Glengarra
Oil on raw wood, 13x10"


When I paint figurative trees I'm partly inspired by the folklore of the Green Man & Green Woman from pre-Christian times, when floral faces were typically carved into temples and gravestones. They were revered for ushering in the new cycle of growth each spring. But the main reason is my own love for nature and my desire to help people feel connected to forests; to the leaves, the grass, the bark, and the roots that are so important to life on our planet. We will never invent better technology than that which grows right outside out homes. This series is in honor of the majesty and wisdom of trees.